The International Gas Union Research Conference was held on the 24-26 February 2020, in the city of Muscat in the Sultanate of Oman.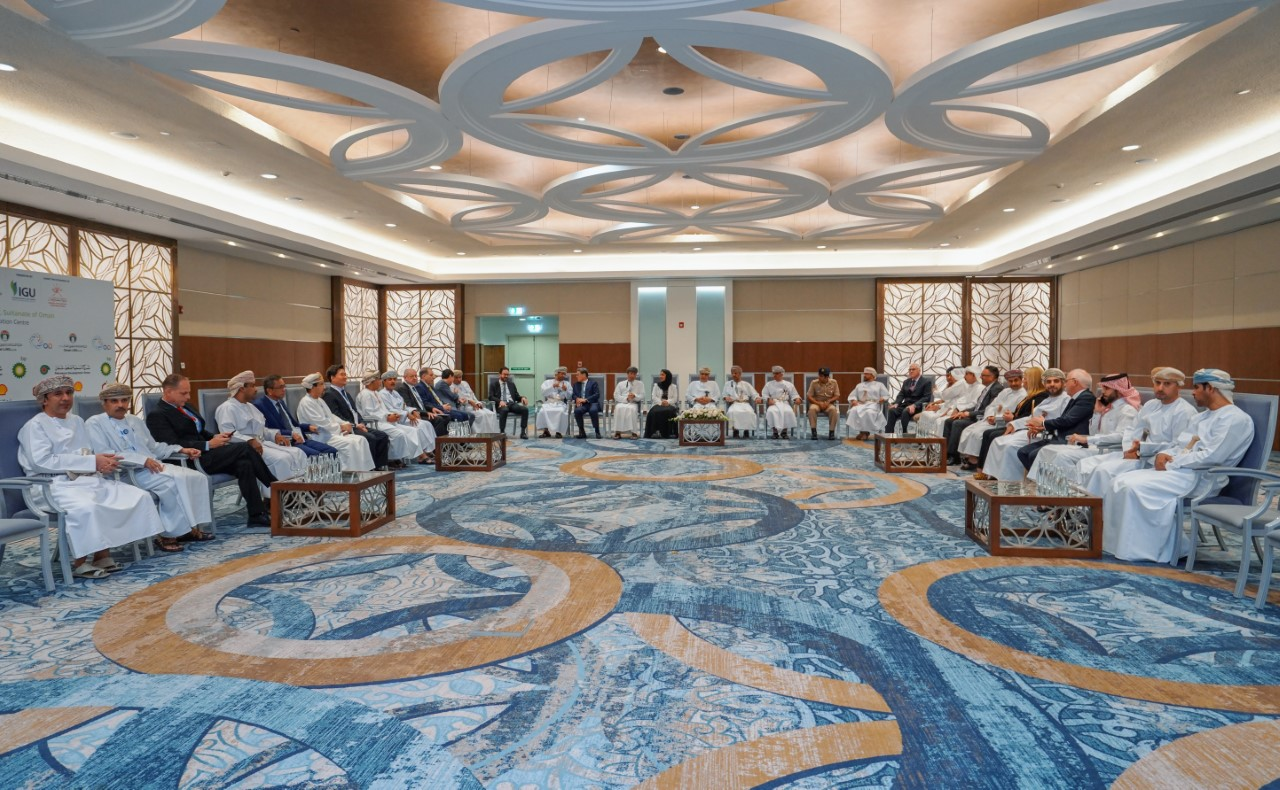 Despite the beginning of the coronavirus crisis forcing many participants to cancel their attendance, the Conference Program was maintained with minor modifications. Through the numerous sessions, the attendees explored the following topics: Gas Pipelines & Distribution, Gas Supply, Gas Utilisation and Environment & Sustainability. Other cross-cutting questions such as H2 and renewable gas or novel digital technologies were also discussed. The role that gas technologies can play in reducing greenhouse gas emissions, whether through improved LNG processes, use of LNG in end use sectors, or in replacement of natural gas with decarbonised alternatives, was at the center of every session.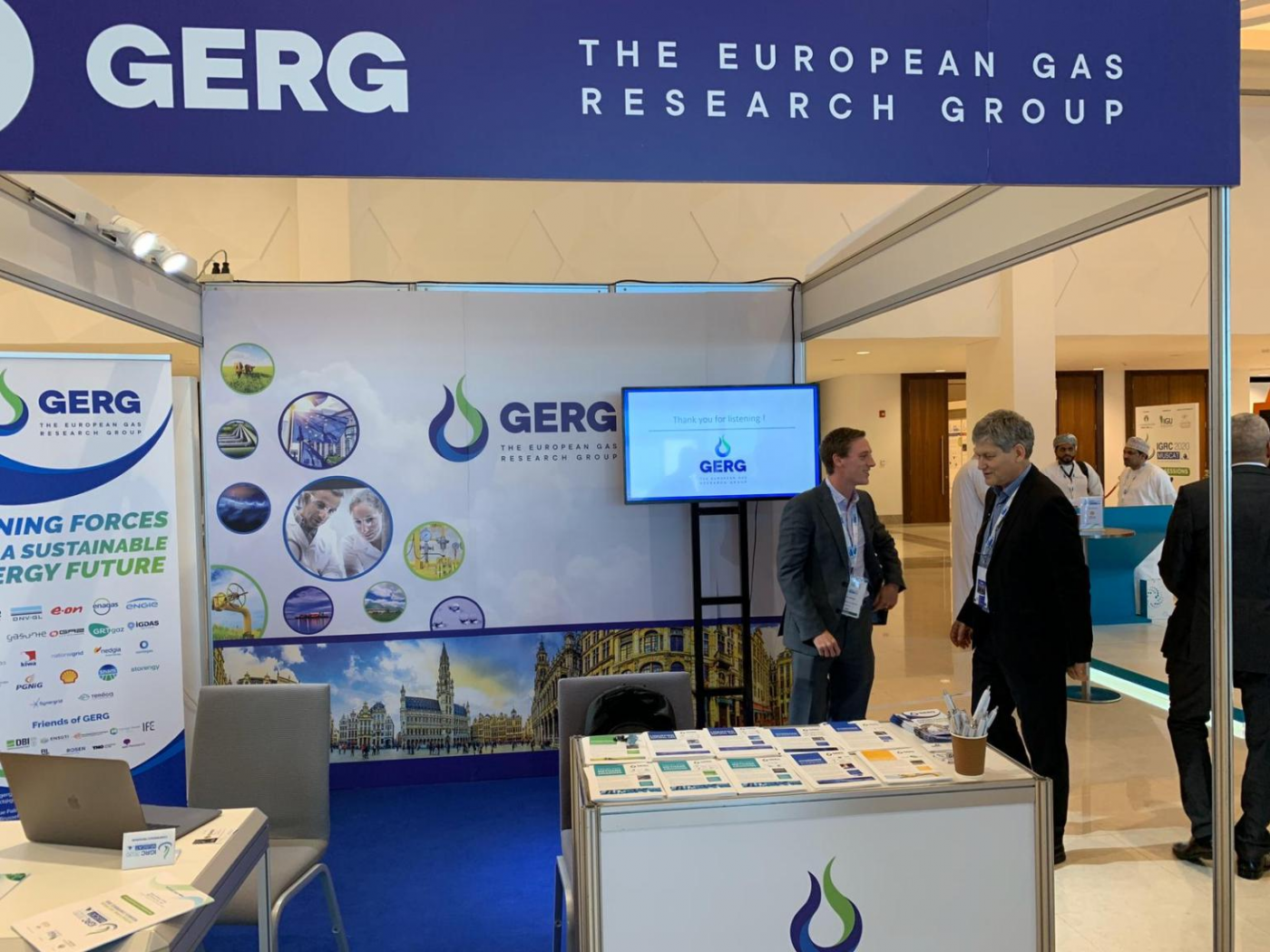 The European Gas Research Group (GERG) presented a booth (see above) in the conference exhibition, which was well received and became a centre for discussion and meetings with new and old friends alike. This high level event was a perfect occasion to share some important projects with the visitors of the conference, among them the THyGA project (see flyer below), which fitted the scope of the conference perfectly. Indeed, use of hydrogen as an energy carrier is amongst the best solutions to reduce GHG emissions and decarbonise the energy mix. It is therefore of prime importance to test the impact of H2/NG blends on gas appliances, in order to clear the path to a large-scale development of the Hydrogen field.